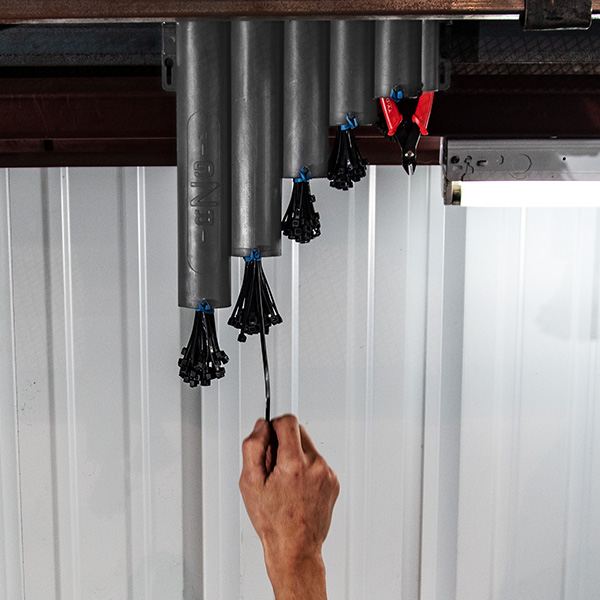 POWERFUL MAGNETIC FEATURE
The RZG has 5 strategically placed high powered magnets allowing you to attach the RZG to a magnetic surface in almost any orientation.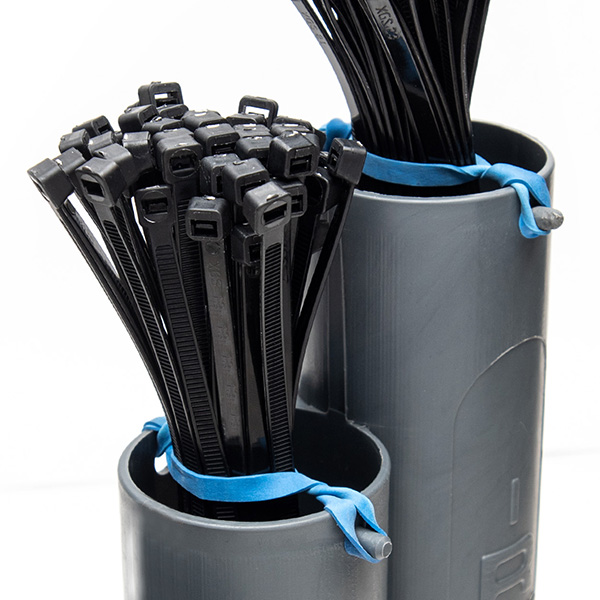 SECURE RUBBER BAND SYSTEM
#61 blue rubber bands securely hold your zip ties in the organizer when mounted in any position.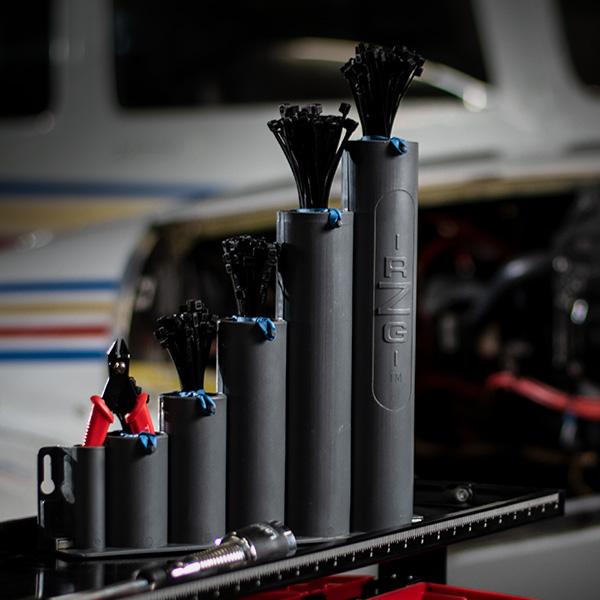 GRADUATED TUBE DESIGN
We created specific tubes to hold the 4″, 6″, 8″, 11″ and 14″ zip ties separately. We even included an additional tube to hold your flush cutter.